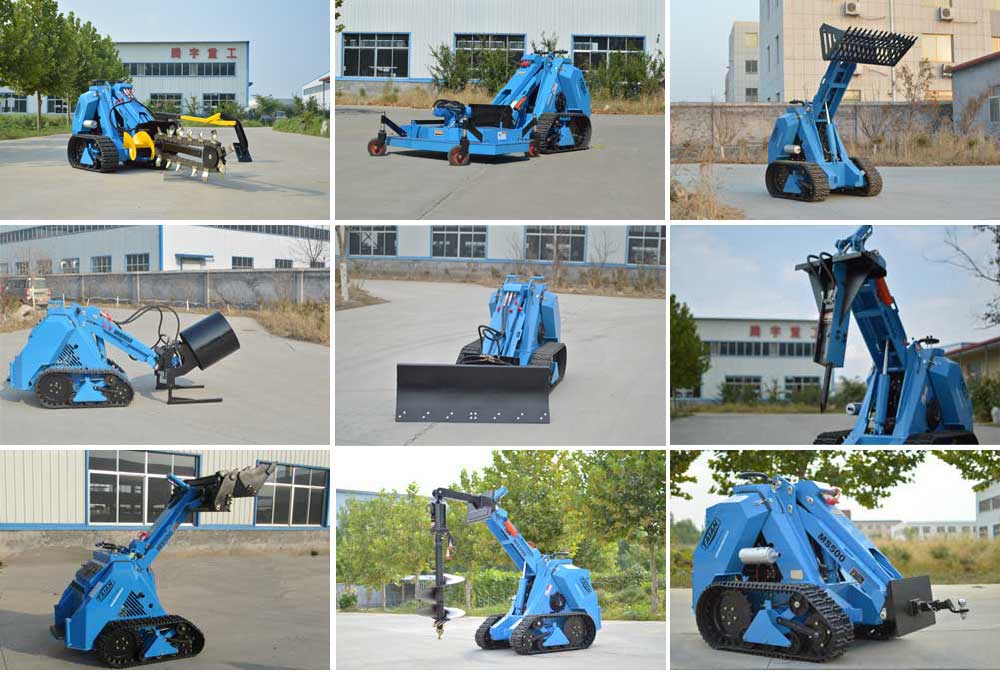 TAIAN MS500 Mini Track Loader gives you the power to tackle big jobs in close quarters with impressive traction andlifting abilities. It turns quickly in its tracks, and treads lightly over soft ground and lawns. With a big range of attachments, it gives you endless work-saving opportunities. Used by itself or in combination with bigger loaders, this mini track loader is a maxi work-saver.
MS500 Mini Skid Steer Loader-
1.Rated Loading Capacity:520kgs;
2.Moving type:Track or Wheel Type;
3.Max. Reach:1800mm;
4.Weight (without attachment):1050kgs;
5.Dimension (LxWxH):1760mm*1100mm*1295mm;
6.Optional Euro VIII or Bobcat quick hitch;
Engine Options::Optional both Gasoline or Diesel engine.


Main components:


PAREMETER:Technical Specifications- MS500.docx