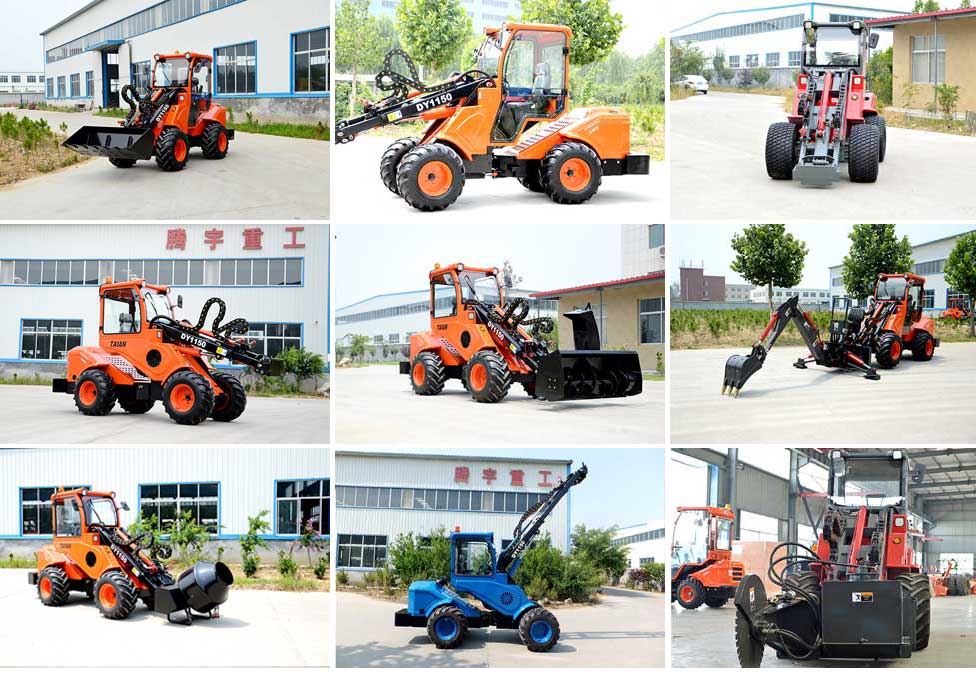 DY series loaders are very good at agriculture works. Powerful lifting force allows easily carrying round bales and performing all cleaning and maintenance operations required when breeding animals. The wide range of attachments and the power of DY loaders make the machine versatile for the care and maintenance of stable, nurseries, vineyards and orchards. Its compact dimensions allow it to move even in the narrowest spaces that cannot be accessed with other machines.
DY1150 Telescopic Wheel Loader-PERFECT COMBINATION OF POWER AND MANEUVERABILITY
1.Max. Loading Capacity 1600kgs-1800kgs;
2.Max. Lifting Height:3540mm;
3.Drive speed as high as 16.5km/h, or with optional two speed wheel motors 16/32km/h;
4.Uncomplicated, powerful hydraulic system
5.Clearly more lifting capacity than the other similar loaders;
6.Telescopic boom as standard;
7.A/C System avaiable;
8.ROPS/FOPS cabin options:Collapsible Roll Bar, Steel Proof Canopy, and Closed cab with door.
Engine Options:Basic version of DY1150 is equipped with Perkins or Yanmar engine. Also optional with Kohler with EPA Tier 4 engines.

Main components:


PAREMETER:Technical Specifications(1150).docx