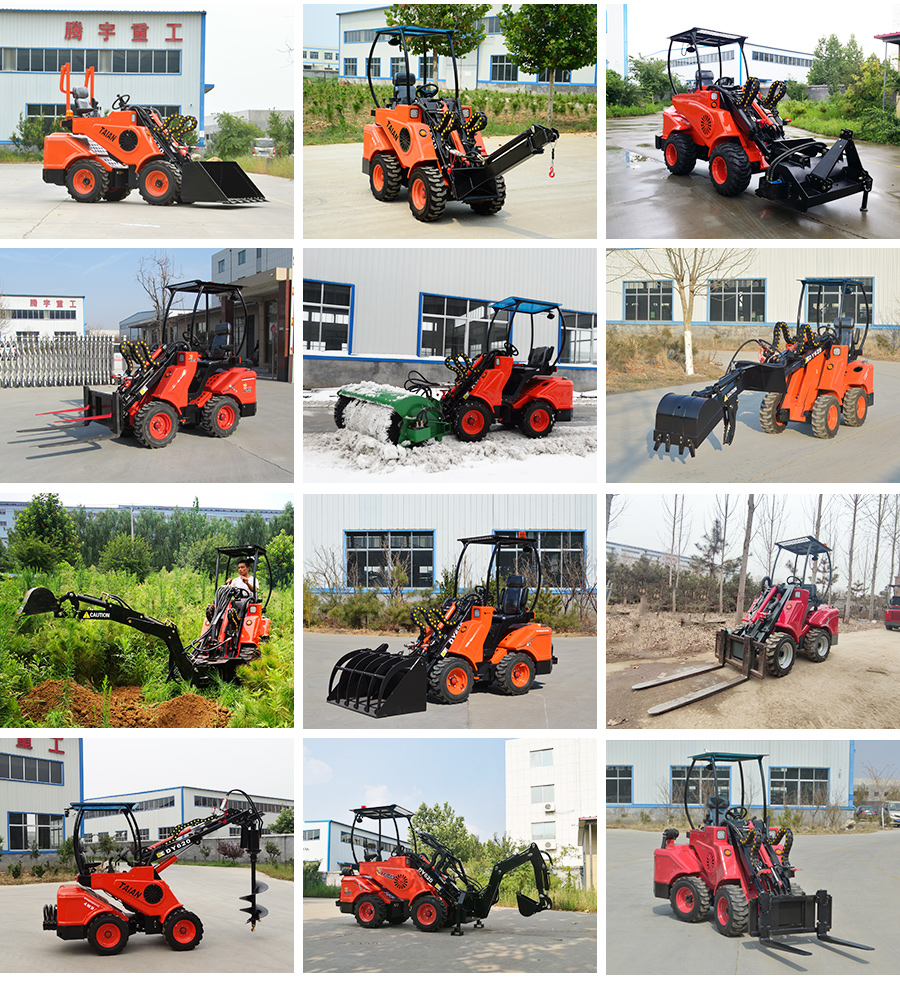 TAIAN's smallest mini loader, the DY620, is an adaptable and versatile machine for the private user, but also withstands tough professional jobs. With its tight turning radius and compact construction, it is very efficient in confined spaces. DY620 has high traction in relation to its weight. The drivetrain is hydrostatic and is controlled by a direction pedal.
DY620-LIGHT AND ECONOMICAL WORKHORSE
1.Max. Loading Capacity 500kgs-800kgs;
2.Max. Lifting Height:2750mm;
3.Drive speed as high as 10km/h;
4.Excellent machine for horse farms, farming, private use etc.;
5.Wide range of attachments available to tackle a multitude of jobs;
6.Telescopic boom as standard;
7.Easy to drive thanks to articulated steering and hydraulic transmission;
8.ROPS/FOPS Steel Proof Canopy or Collapsible Roll Bar for cabin.
Engine Options:

Main components:

PAREMETER:
DY620 Technical Specifications.docx